In this article we talk about vestibular migraine, its relationship with Meniere's disease and Benign Paroxysmal Positional Vertigo, and the best supplement that is recommended for this medical condition.
Before talking about the supplement that is mostly recommended for those patients suffering from vestibular migraine, you need to be sure that you are indeed affected by this disorder.
Which are main symptoms for vestibular migraine?
Vestibular migraine is considered a type of migraine. It is also known as migrainous vertigo, migraine-related vestibulopathy, and migraine-related dizziness. Some people who suffer from migraines may also have a feeling of intermittent dizziness or faintness. It is important to note that not everybody has headaches (up to 30% of vestibular migraine sufferers do not have headaches), but nausea and vomiting, sensitivity to sound, sensitivity to bright lights, and spatial disorientation are common. Other symptoms may also include hearing loss or tinnitus. Tinnitus is a medical term for those patients who have a ringing or some other strange noise in the ear.
In summary, balance problems and disorientation are the main symptoms. Vertigo problems often appear years after suffering from other common migraine symptoms. These vertigo problems may develop at any phase of a migraine attack with a fluctuating duration.
How can I know that I am affected by vestibular migraine?
We have already given you some hints of which are the most common symptoms. Still, diagnosing vestibular migraine can be a bit tricky. The first advice is obviously to consult your doctor to conduct a proper diagnosis. Neurotologists and neurologists are particularly recommended in vestibular migraine. Sometimes it is best an interprofessional team.
In reality there are no proper tests for vestibular migraine and your doctor will most probably follow certain criteria to diagnose whether you are affected by vestibular migraine. A previous or present history of migraine will be the first indicator. You have to take into account that vertigo and headaches do not necessarily happen at the same time, and thus having both symptoms at different times at least may lead to suspicion.
According to the International Headache Society (IHS), you should have at least five episodes of vestibular symptoms (balance and dizziness) of moderate or severe intensity that may last between 5 minutes and 72 hours; and at least half of episodes must be associated with at least one of the following signs: headache, sensitivity to light and sounds, and / or visual aura (glistening or irregular lights in your sight). Headache should have at least two of the following traits: one-sided headache, throbbing headache, moderate to stern headache, or headache worsening with physical exercise. For more information related to IHS criteria click on this link.
Discarding Meniere's disease is often a real challenge, particularly in the first years suffering from common symptoms. Examination of the inner ear is particularly relevant for doctors. It is also common to detect uncontrolled repetitive movements of the eyes (known with the medical term nystagmus) during vestibular migraine attacks. In any case, half of patients present normal vestibular function tests, that is tests conducted to see the normal function of balance.
An MRI (magnetic resonance imaging) may also be run. It seems that white matter hyperintensities are more frequent in migraineurs, but in the case of vestibular migraine there is a need for more research. That means that results may be inconclusive.
In case you have lack of feeling, flimsiness, speaking difficulty, and other stroke symptoms, you should immediately go to the emergency services.
Is vestibular migraine associated with Meniere's disease?
This is not as simple to answer as it could look like. Only 0.05% of the population seems to have Meniere's disease. Approximately 30% of people suffering from Meniere's disease could also suffer from vestibular migraine and on top of that 30% more could also have similar migraine symptoms.
Between 13% and 18% of vestibular migraine patients develop bilateral, low-frequency sensorineural hearing loss within 9 years. Also 7% to 11% develop cochlear symptoms that could be classified as bilateral Meniere's disease.
Some authors suggest that a patient may actually suffer from both diseases at the same time.
Vestibular testing and neurotological exams may help to diagnose Meniere's disease. Neurotology is a specialty of otolaryngology.
Is vestibular migraine associated with Benign Paroxysmal Positional Vertigo (BPPV)?
As it happens with Meniere's disease, the relationship between benign paroxysmal positional vertigo and vestibular migraine is rather difficult to discern.
Vestibular testing and neurotological exams may also help to diagnose BPPV.
What triggers a vestibular migraine?
Certain types of foods may trigger migraine symptoms in some individuals, and it is the same for vestibular migraine. It is advisable to keep a food diary in order to discard those foods that you suspect provoke your migraine attacks. Some experts believe that a proper diet and a healthy lifestyle could help up to 80% of migraine sufferers. Avoiding caffeine often helps some patients suffering from vestibular migraine.
CRLifeSc forms part of an affiliate marketing program. Want to know what's causing your food intolerance or allergy? – intolerancelab
Other triggers that could be prevented may include stress and nervousness, bad sleep conditions or sleep deprivation, dehydration and malnutrition, smoke, or hormonal changes. Still, we also must consider external triggers that often are difficult to avoid such as weather changes, or strong smells.
It is estimated that 1% of the population suffers from vestibular migraine, but some specialists say the percentage is undervalued. Women are the ones mostly affected and it is more frequent when people are about 40 years old. Though less frequently, some children may also suffer from vestibular migraine.
Can vestibular migraine be cured?
There is currently no cure for this disease. Surgical operations are not recommended either. The way to treat vestibular migraine is basically the same as migraine.
Antiemetics and antivertigo drugs are commonly used.
Approximately 75% of patients respond well to treatment with nortriptyline or topiramate and a change in lifestyle. Valproic acid and other antidepressants may also do the trick to prevent vestibular migraine for some patients. These are generally prescription drugs, and you should consult your doctor before attempting to take them.
What is the supplement that is most often used for vestibular migraine?
Apart from vitamins, the answer is usually butterbur (also known as Petasites).
Butterbur is a type of plant that is commonly found in some parts of Europe and Asia. Its leaves were used to wrap butter in mild weather. Butterbur extract contains anti-inflammatory substances.
It has been recommended by the American Headache Society for episodic migraine. Though there is not enough data to say that it is always effective in vestibular migraine, it may be worth a try for some patients.
Butterbur extract has been used for headaches, allergic rhinitis (hay fever), asthma, skin wounds, and other illnesses since the Middle Ages. Nowadays there is doubt about its effectiveness in some of those illnesses, but it seems to work for some patients.
It is important to note that taking butterbur extract conveys a risk of liver toxicity, for which you are strongly advised to consult your doctor before taking this supplement. Some butterbur products may contain pyrrolizidine alkaloids (PAs) which may cause problems in lungs and blood circulation too.
You should also take into account that in some countries, butterbur products are forbidden.
You can purchase butterbur for the treatment of migraine online in Universal Herbs Inc. 
Planetary Herbals Migra Comfort (Butterbur) – 30 sg
Please explore for more butterbur products within their website. CRLifeSc forms part of an affiliate marketing program.
You can also have a look at this article about vitamins and minerals in the treatment of migraine.
For health professionals CRLifeSc recommends the purchase of this herbal formulary for neurology.
Herbal Formularies for Health Professionals, Volume 4
Is vestibular migraine hereditary?
It may happen that some members of the same family have all migraine symptoms while others have only a few of them. It may also happen that some members suffer from vestibular migraine while other members only have migraine without dizziness symptoms within the same family. This seems to be related to phenotypic heterogeneity or in other words, different results from the interaction of genes and the environment; or maybe just some common genes as migraine seems determined by a polygenic inheritance, apart from the case of familial hemiplegic migraine, which is another type. This means several genes may be involved, and these genes may or may not be shared by all members within a family.  
Scientists have identified common genetic variants at several loci associated to migraine predisposition. There are particularly three relevant markers that have shown up in studies in relation to migraine sufferers. As an example, migraine in Europe, China and Northern India has been associated with the PRDM16 gene but there is a need for more research.
Generally, scientists believe that migraine could be caused by several different mutations that could affect ion channels mainly implicated in the stable equilibrium of glutamate (known in biological terms as glutamate homeostasis).
In vestibular migraine, a chromosome region on 11q has been found in most affected females, which could indicate a high predisposition in women. On the other hand, a study showed that 10 members within a family suffering from vestibular migraine shared a variant located in chromosome 5q35. Gene locus 22q12 has also been suggested in other studies.
You can have a look at this article in relation to migraine gene therapy.
What is the origin of vestibular migraine?
The etiology or origin of this medical condition is not known, and scientists propose multiple theories that are often related to how nerve cells go wrong with one another in the trigeminovascular system (TVS). The trigeminovascular system is formed by neurons that constitute the trigeminal nerve. This trigeminal nerve is connected to blood vessels in the brain and seems to be implicated in some types of headaches.
The TVS is activated with the release of neuropeptides. These neuropeptides affect the diameter of blood vessels by the depolarization of the peripheral terminals of meningeal sensory receptors (known in biological terms as nociceptors). The meninges are three membranes that enclose the brain and the spinal cord. The most important identified neuropeptides that intervene in this process are substance P (SP), calcitonin gene-related peptide (CGRP), and neurokinin A (NK-A). These neuropeptides cause the vasodilation of blood vessels increasing blood flow and ultimately causing the release of pro-inflammatory factors. These pro-inflammatory factors and the release of glutamate are the cause of the throbbing pain when the first-order neurons in the trigeminal ganglia are over-excited. Subsequently these peptides may also provoke abnormal pain triggered by otherwise innocuous stimuli (in medical terms known as allodynia) as second and third-order neurons of the trigemino-vascular system are also sensitized.
More specifically related to vestibular migraine, neuropeptides such as substance P and CGRP have also been identified in the vestibular nuclei and in trigeminal sensory fibers that connect the inner ear. The vestibular nuclei help you maintain your balance.
Recently other scientists have proposed that migraine could be the result of a pathological brain state. Several partially interrelated brain networks could take part, also involving the limbic system, making things even more complicated. The limbic system takes part in functions such as emotion, long-term memory, and the sense of smell.
Reversible contractions of the internal auditory artery or its branches could also explain dizziness or vertigo as well as hearing loss in some migraineurs.
In relation to nystagmus or uncontrolled movement of the eyes, some experts believe that it is due to an obstruction of blood supply in a cerebellar artery region.
Other scientists propose that vestibular symptoms could be explained in relation to how migraine aura evolves. The mechanism that explains migraine aura is often the Cortical Spread Depression (CSD). This mechanism consists of a temporary depolarization wave which starts in the occipital area, and in the case of vestibular migraine would reach the vestibular complex or even the brainstem vestibular nuclei. Still this hypothesis is weak because of other symptoms that often accompany migraine aura.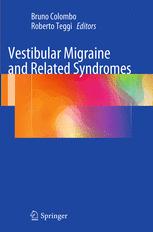 Disclaimer
The information provided in this article is not a substitute for professional medical advice, diagnosis, or treatment. You should not rely upon the content provided in this article for specific medical advice. If you have any questions or concerns, please talk to your doctor.
These statements have not been evaluated by the FDA and are not intended to diagnose, treat, cure, or prevent any disease.
For market research professionals please visit the Anti-migraine Market Strategic Analysis